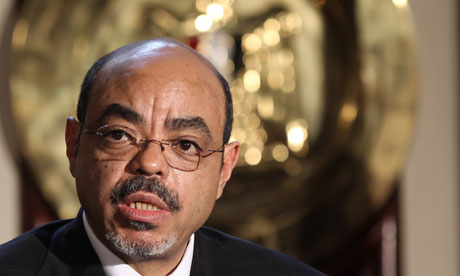 The Ethiopian prime minister, Meles Zenawi, 57, has died of a sudden infection while recovering from illness at a hospital abroad, the country's state-run television said on Tuesday.
The most recent images of Meles aired had shown him noticeably thinner.
The country's deputy prime minister, Hailemariam Desalegn, is said to be taking charge of the cabinet.
"Prime Minister Zenawi suddenly passed away last night. Meles was recovering in a hospital overseas for the past two months but died of a sudden infection at 11.40," state television said.
Born in 1955, Meles became president in 1991 and prime minister in 1995, a position that is both head of the federal government and armed forces.
The US had long viewed Meles as a strong security partner and has given hundreds of millions of dollars in aid over the years.